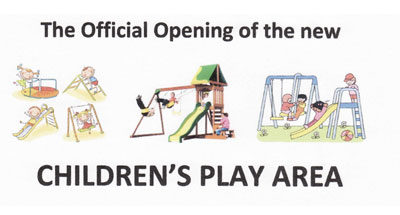 The Official Opening of the new Children's Play Area will take place on Saturday 29 April 2017 at 10.30am, Barr Lane Brinklow
Followed by refreshments in the community Hall.
read more
The mobile library visits Brinklow, Potters close - Heath Lane every 3 weeks at 3.20pm-3.50pm Mondays in 2017. 16 Jan, 06 Feb, 27 Feb, 20 Mar, 10 Apr, 22 May, 12 Jun, 03 Jul, 24 Jul, 14 Aug, 04 Sep, 25 Sep, 16 Oct, 06 Nov, 27 Nov and 18 Dec.
Next meeting – Thursday 11th May 19:15. Brinklow Parish Council meets once a month at the Community HallLocation - Broad Street, opposite the White Lion Public House..
Next Meeting – Tuesday 09th May 19:30. The meeting will be held as usual in the Chapel School RoomLocation - Broad Street, next door to the Chinese Restaurant..