Brinklow is a picturesque village, and contains a 13th-century church, a primary school and several shops and pubs.
Brinklow sits astride the former Roman Fosse Way and is most notable for the remains of a large Norman motte-and-bailey castle known locally as The Tump.
Latest News
If you want the latest news emailed to you, please complete the 'Connect With us' form below.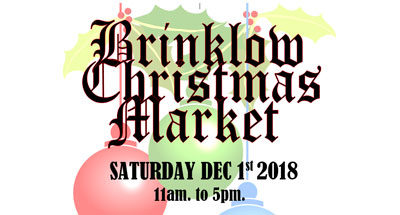 Saturday 1st December 11:00-17:00. 40 stalls around the village, refreshments, craft activities, carol singing
read more
The mobile library visits Brinklow, Potters close - Heath Lane every 3 weeks between 3.20pm -3.50pm on Mondays in 2018.
Next meeting – Thursday 8th November 19:15. Brinklow Parish Council meets once a month at the Community HallLocation - Broad Street, opposite the White Lion Public House..
Next Meeting – Tuesday 11th December 19:30. The meeting will be held as usual in the Chapel School RoomLocation - Broad Street, next door to the Chinese Restaurant..