Brinklow is a picturesque village, and contains a 13th-century church, a primary school and several shops and pubs.
Read More
Brinklow sits astride the former Roman Fosse Way and is most notable for the remains of a large Norman motte-and-bailey castle known locally as The Tump.
Read More
Latest News
If you want the latest news emailed to you, please complete the 'Connect With us' form below.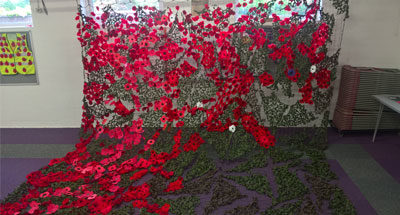 The proposed cascade of Poppies for the church is developing well with hundreds of poppies already attached to the netting – if
read more
The mobile library visits Brinklow, Potters close - Heath Lane every 3 weeks between 3.20pm -3.50pm on Mondays in 2018.
Next meeting – Thursday 13th September 19:15. Brinklow Parish Council meets once a month at the Community HallLocation - Broad Street, opposite the White Lion Public House..
Next Meeting – Tuesday 9th October 19:30. The meeting will be held as usual in the Chapel School RoomLocation - Broad Street, next door to the Chinese Restaurant..