Latest News
Warning to Audi owners across Warwickshire. Please be aware that over recent days, there have been several burglaries across Warwickshire where the thieves have targeted houses where there are new Audi vehicles visible.
If you want the latest news emailed to you, please complete the 'Connect With us' form below.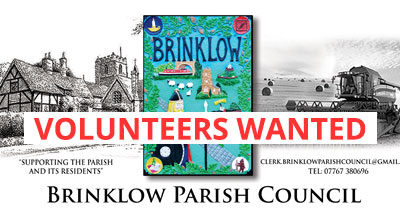 Volunteers wanted to help research and write the Brinklow Neighbourhood Plan.
To be used as a guide by Rugby B.C. influencing the future development of
read more
The mobile library visits Brinklow, Potters close – Heath Lane every 3 weeks at 3.20pm-3.50pm Mondays in 2017. 16 Jan, 06 Feb, 27 Feb, 20 Mar, 10 Apr, 22 May, 12 Jun, 03 Jul, 24 Jul, 14 Aug, 04 Sep, 25 Sep, 16 Oct, 06 Nov, 27 Nov and 18 Dec.
Next meeting – Thursday 12th January 19:15. Brinklow Parish Council meets once a month at the Community HallLocation - Broad Street, opposite the White Lion Public House..
Next Meeting – Tuesday 14th February 19:30. The meeting will be held as usual in the Chapel School RoomLocation - Broad Street, next door to the Chinese Restaurant..